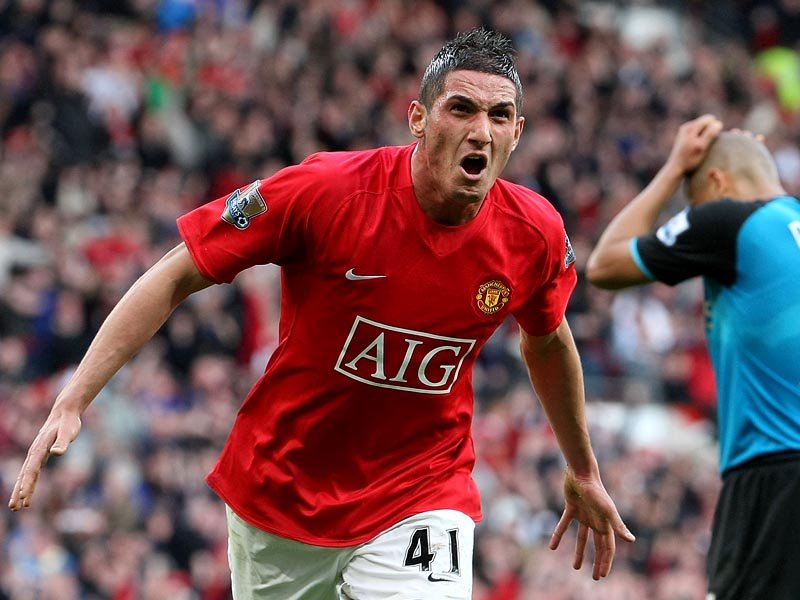 The 5th of April 2009 saw a young Italian make an instant impact on his debut at probably the biggest stage in the world, Old Trafford. The impact he made was widely considered to be the catalyst that reinvigorated Manchester United's season as we went on to secure the Premier League title. He had scored a brilliant winner in injury time against Aston Villa, a memorable win, that went on to make him a household name.
Almost 2 years have passed since the memorable day; Kiko is no longer the young, brash, 17 year old who had just won over the hearts of united fans all over the world, he has still to establish himself in the first team. Macheda is far from the finished product, he certainly has the potential to be an excellent player but he hasn't really made much progress over the last two years. Slowly, People are now finally starting to doubt whether Kiko can actually make it at Old Trafford?
Kiko is probably one of the most talented natural finishers in the game, and is very deadly withing the penalty box. He has a cool and calm head on his shoulders too. But at the same time he really needs to improve other facets of his game if he wants to become a complete striker. Over the last two seasons, his link up play and movement has really improved and he has been dropping deeper to collect balls, and is more involved in the buildup of attacks. But Macheda has a long way to go before he can consider himself to be a physical force to be reckoned with.
Lately the papers have been linking Kiko with a loan to various clubs in Europe, and also within England. And a loan would be the ideal for Kiko at the moment, we have already seen what regular first team action can do for a player. The likes of Welbeck, Cleverley and Diouf have all impressed while on loan, proving they are ready for a fight for a first team place. So such an opportunity would be great for Kiko, allowing him to show that he isn't one of those players who promised so much but failed to deliver.
Numerous clubs both in England and Italy have been linked with him, and Sir Alex is sure to choose the best club for him. Personally I think a loan to a club in the Premier League would be the best, it gives Macheda a chance to get used to Premier League football and prove himself in the best league in the world.
Something that has surprised me is the supposed quotes from Macheda's agent claiming that a clause giving the loaning club an option to buy him at the end of the loan would be included in his loan deal. Considering how highly Sir Alex has regarded Macheda since he signed on from Lazio, these quotes seem to be rubbish and Sir Alex will surely give Kiko a chance to prove himself like he has with the likes of Welbeck, Diouf, etc. A chance Kiko must make the best use of!
This January we shall finally see some clarity on Macheda's future, so far he hasn't really made much of an impact in the first team and with the emergence of Hernandez and great form shown by Welbeck, questions over Macheda's future are to be expected. We shall probably know in 4-5 months what sort of impact regular first team action can have on his development as a striker.